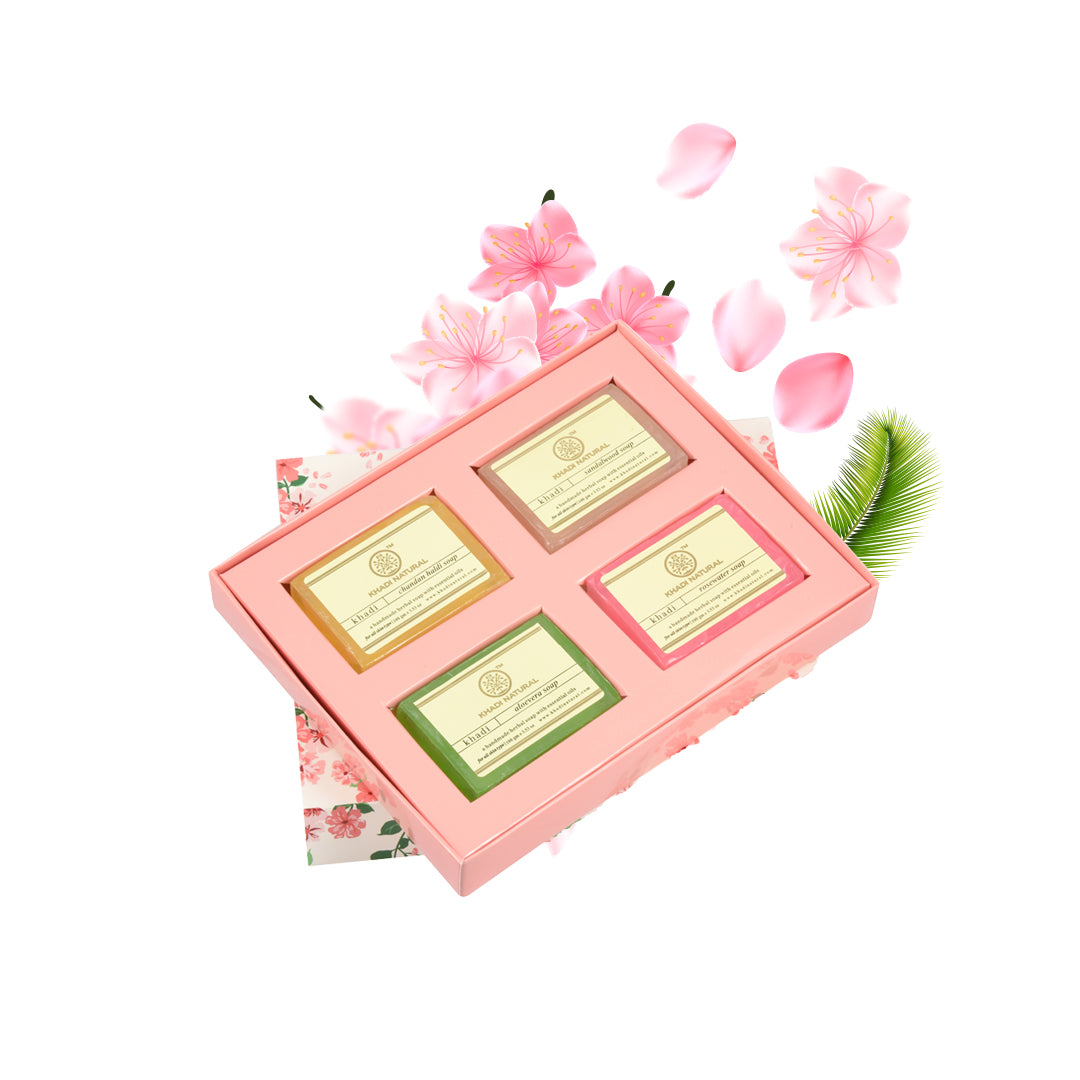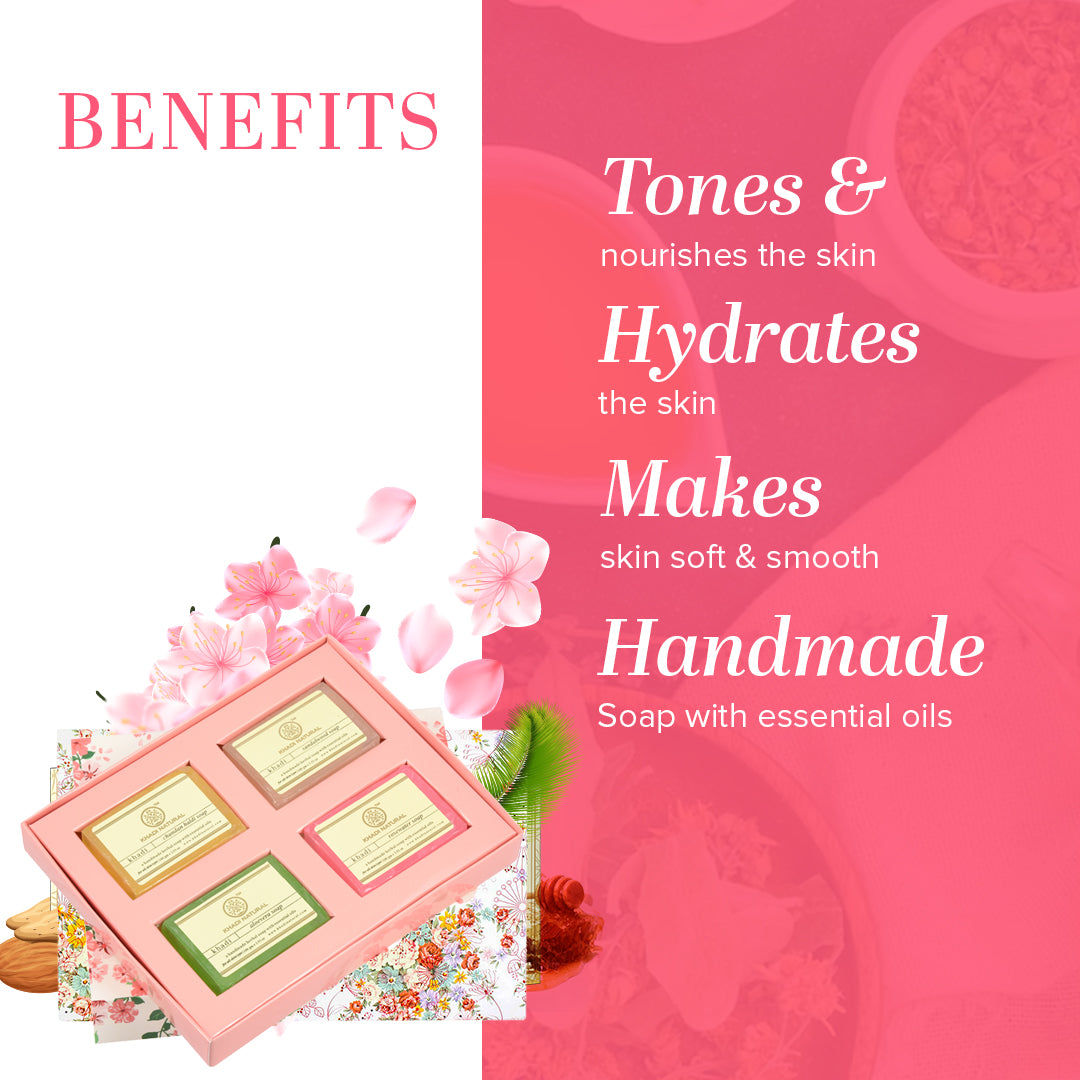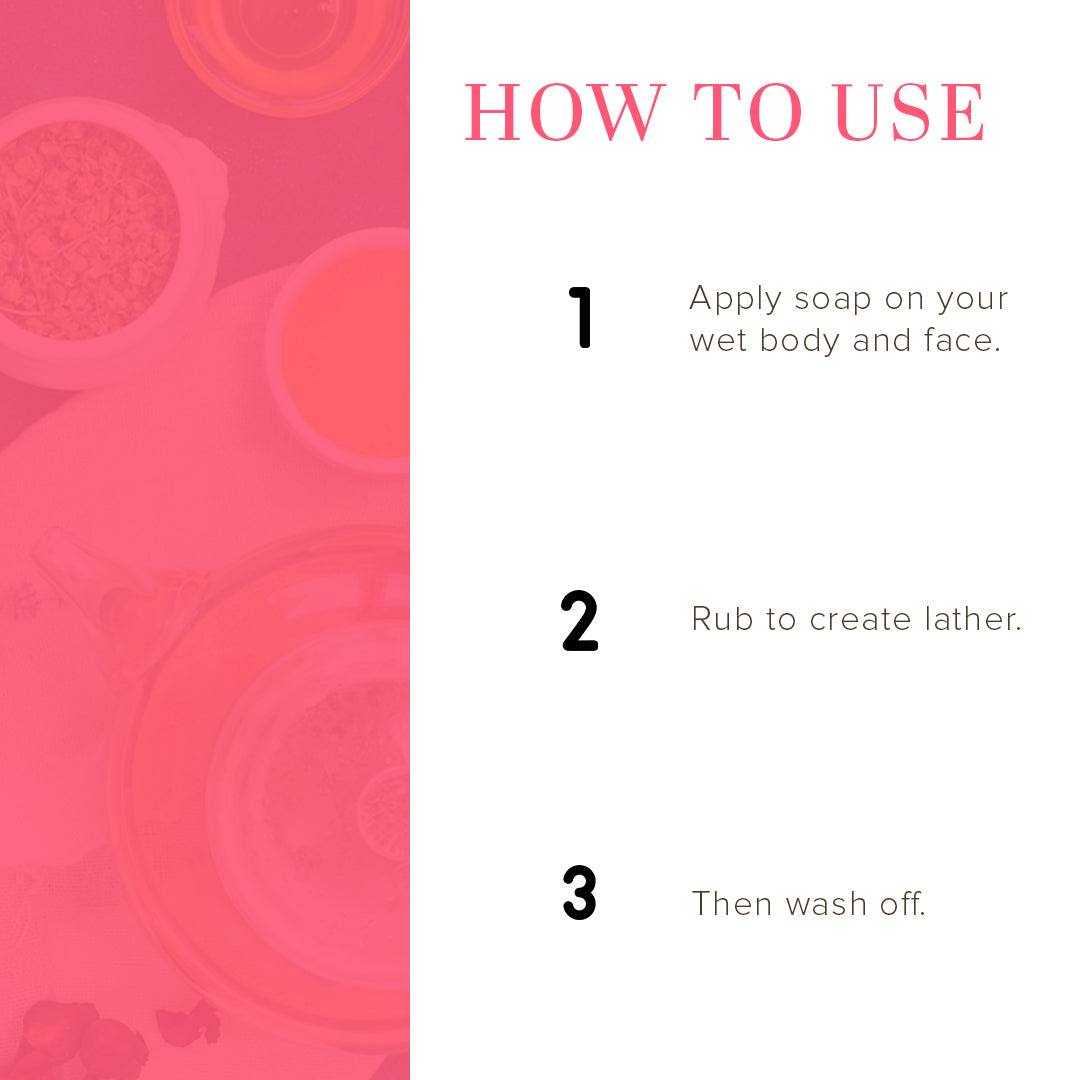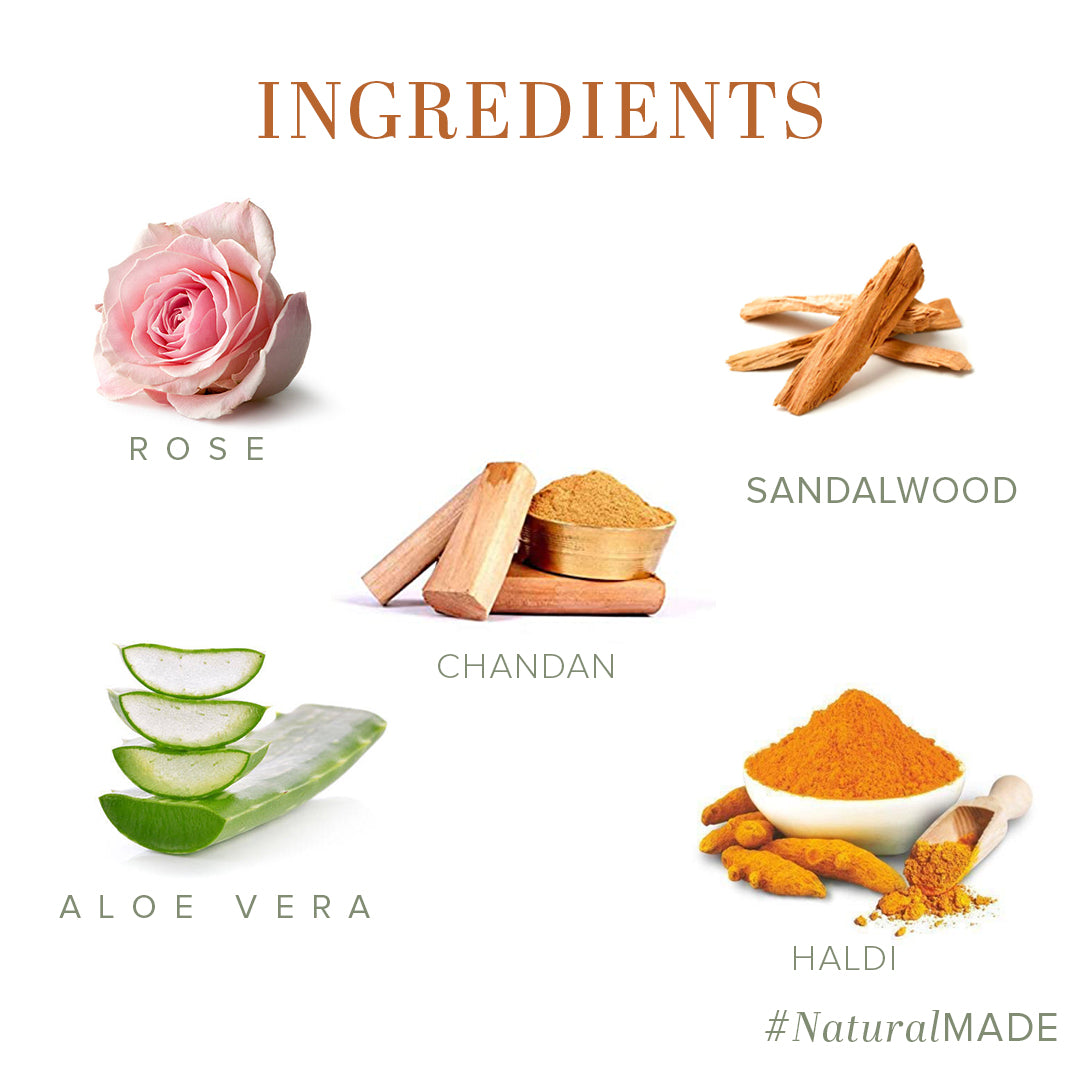 Khadi Natural Ayurvedic Soap Kit (Set Of 4) (4 x 100 gm (400 gm)
Maintains moisture, Make skin smooth and velvety, Protects from bacteria
Ayurvedic Soap Kit(Set Of 4) Includes following handmade soaps:-
Herbal Aloe vera Soap maintains moisture balance. Aloe Vera is a well-known moisturizer and revitalizer of skin. Regular use of this khadi soap is a natural way of rejuvenating and keeping your skin soft and beautiful.
Herbal Rose Water Soap is a unique recipe using rose petals water and glycerine. Khadi rosewater soap impart mild antiseptic properties while keeping skin smooth and velvety
Herbal Chandan Haldi Soap bathing bar protects from bacteria. It gives freshness & coolness to the body
Herbal Sandalwood Soap has immense healing properties. It's cooling, calming and antiseptic properties soothe skin leaving it moisturized and free of infections
Disclaimer

The image is for representation purposes only. The packaging you receive might vary.
Choose options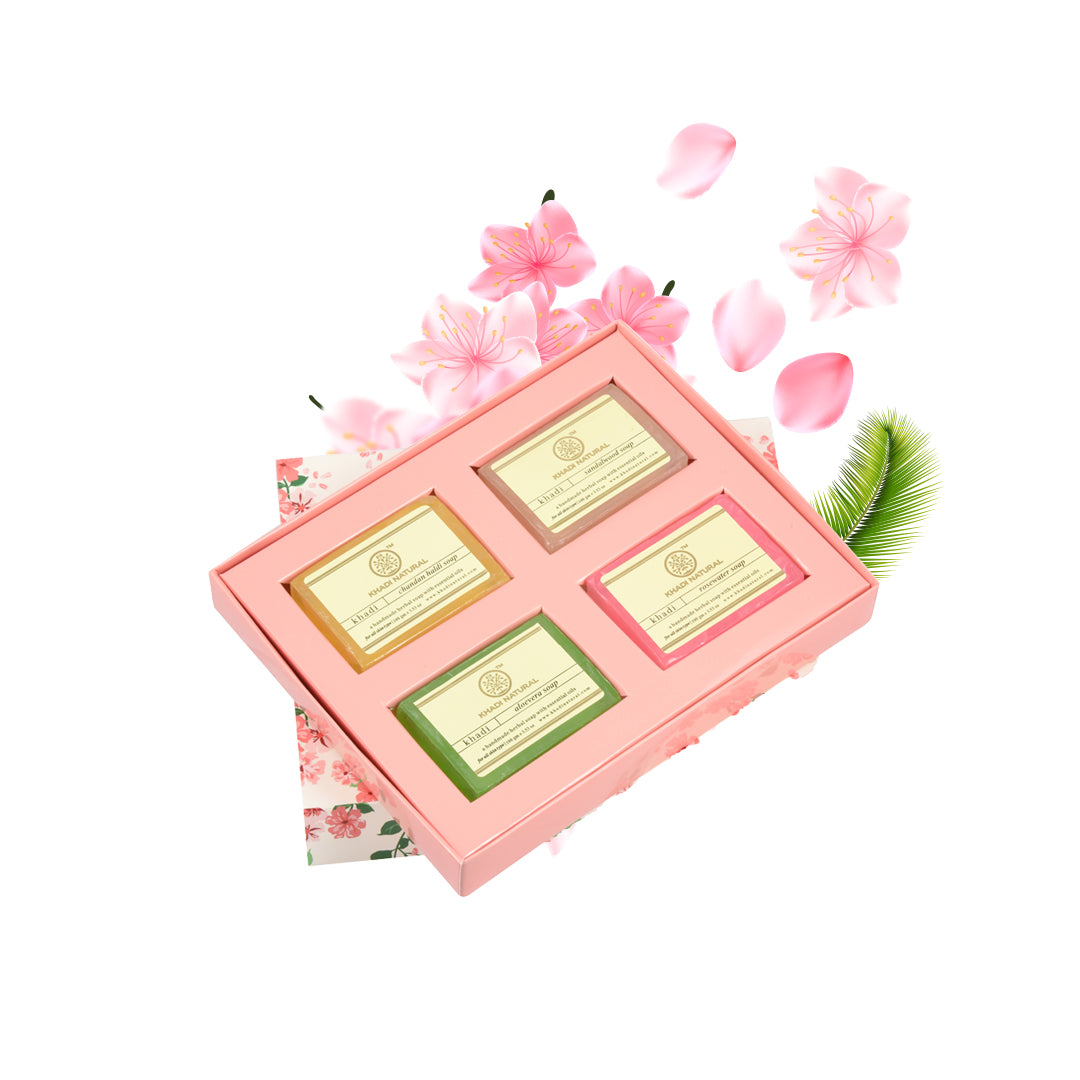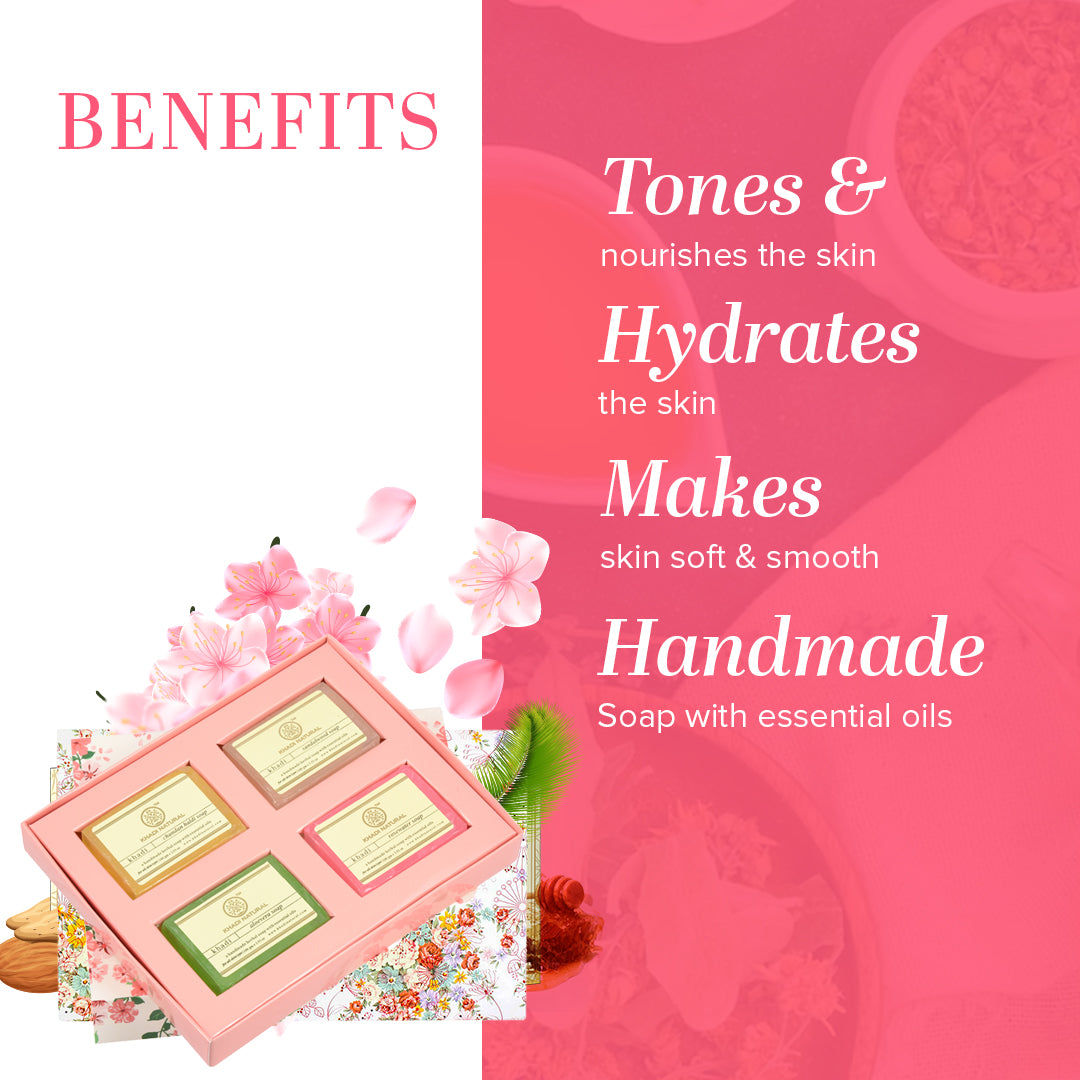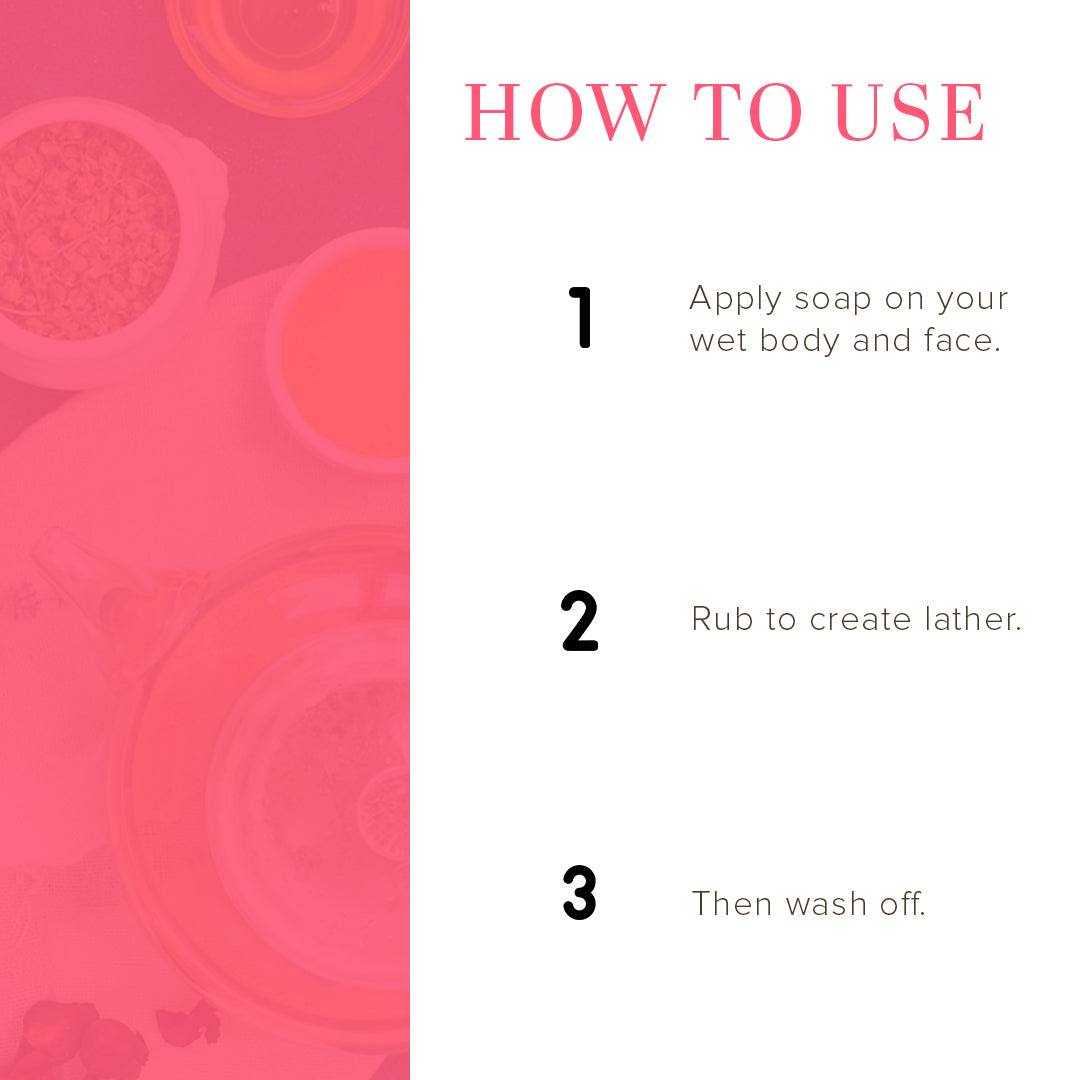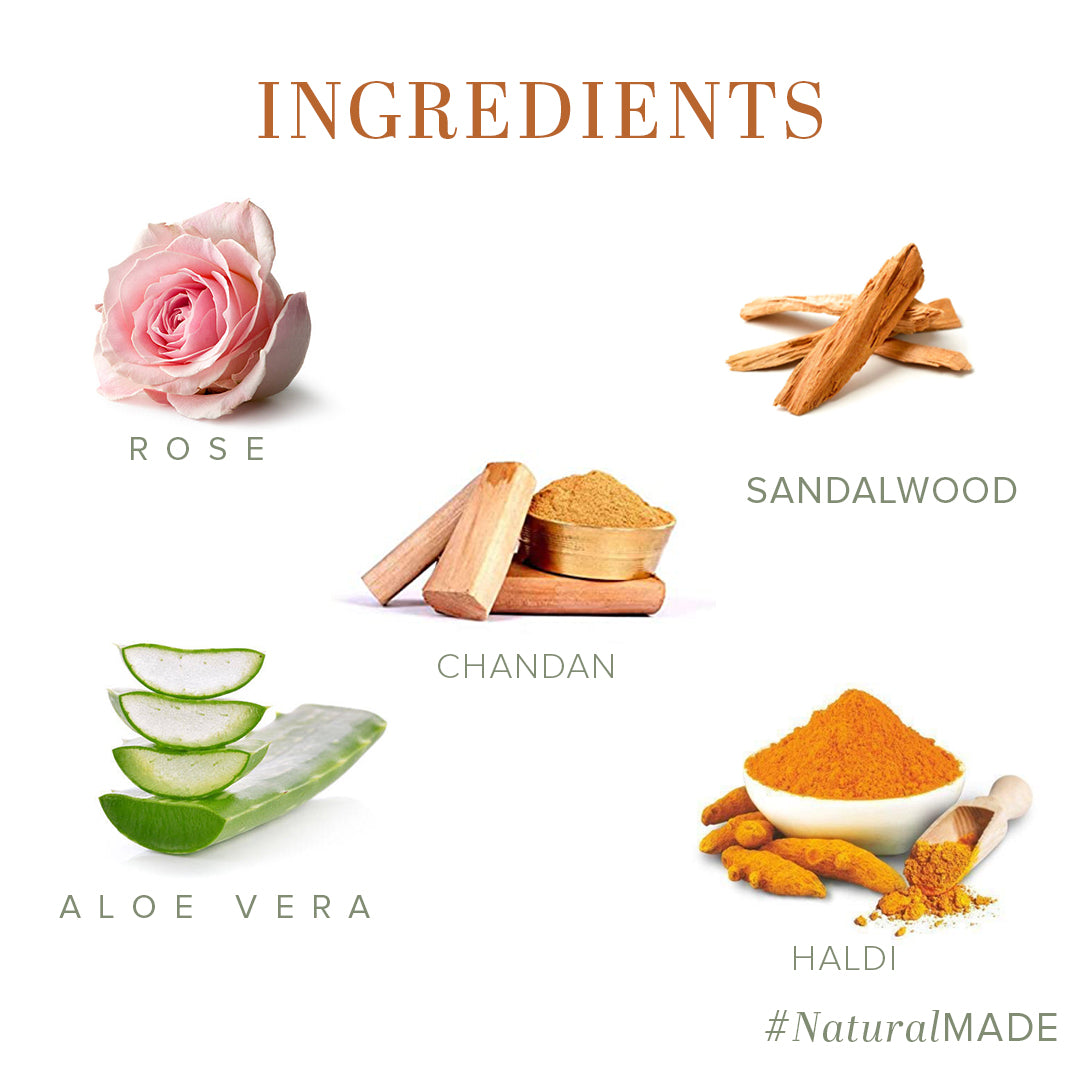 Khadi Natural Ayurvedic Soap Kit (Set Of 4) (4 x 100 gm (400 gm)
Aromatic and skin friendly soaps
I ordered a set of Khadi ayurveda soaps. It works perfectly as a gift as well as for self use. Aromatic and skin friendly.
Khadi Natural Ayurvedic Soap Kit(Set Of 4)
Sorry to say that I didn't receive any such product