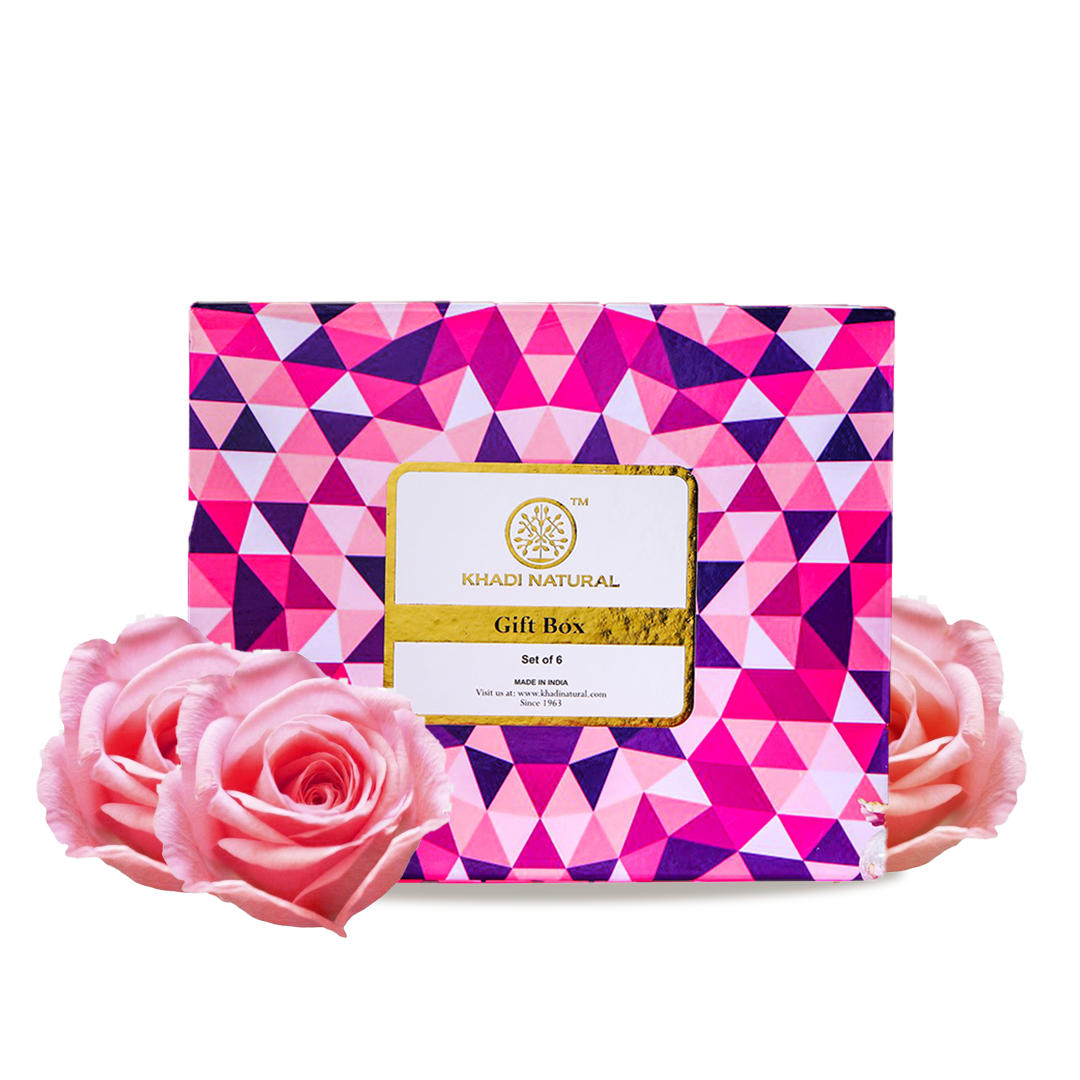 Khadi Natural Gift Box (Set Of 6)
Shikakai Cleanser-100 ml
Shikakai Hair Cleanser is a mild shampoo that gently cleanses the hair and scalp, making them healthy and strong. This shampoo has the goodness of shikakai that provides endless benefits to your hair. It provides your hair with adequate nutrients that help to control hair fall, promote hair growth, and prevent premature greying of hair. Also, it helps to eliminate dandruff from the scalp.


Greentea & Aloe vera Conditioner-100 ML
Khadi Natural Green Tea & Aloe Vera Hair Conditioner deeply nourishes your hair, making them soft and manageable. With the goodness of green tea and aloe vera, this hair conditioner reduces hair fall, prevents the scalp from drying, and improves the overall texture of the hair. Also, this hair conditioner gives your hair a healthy shine. Suitable for all hair types, it is free from harsh chemicals like paraben, sulphate, and silicone.



Rose & Honey Moisturizer- 100 ML
Rose & Honey Moisturizer enriched with the goodness of rose & honey that makes your skin smooth and radiant. Its non-greasy formula keeps your skin moisturized without making it oily and locks in moisture for up to 24 hours. It diminishes and restores damaged skin with the natural goodness of honey and rose.

Lavender & Ylang Ylang Body Wash -100 ML
Khadi Natural Lavender & Ylang Ylang Body Wash gently cleanses and nourishes your skin. It has a soothing fragrance that calms your senses, body, mind, and soul. By using this body wash your skin feels pampered and relaxed. It includes ylang-ylang which helps reduce anxiety.


Aloe-vera Soap -75 Grm
Cleanse, tone, and nourish your skin with natural Khadi Herbal Aloe Vera Soap. This luxurious bathing soap maintains the moisture balance and keeps your skin hydrated. It helps revitalize your skin, calms irritation, and makes it soft.

Rosewater Soap -75 Grm
Khadi Natural Rose Water Soap has the goodness of rose petals water and glycerine that keeps your skin smelling heavenly along with keeping it soft and supple. It has mild antiseptic properties that keep skin smooth and velvety. Also, it is free from harsh chemicals like paraben, SLS, and mineral oil.

Disclaimer

The image is for representation purposes only. The packaging you receive might vary.
Choose options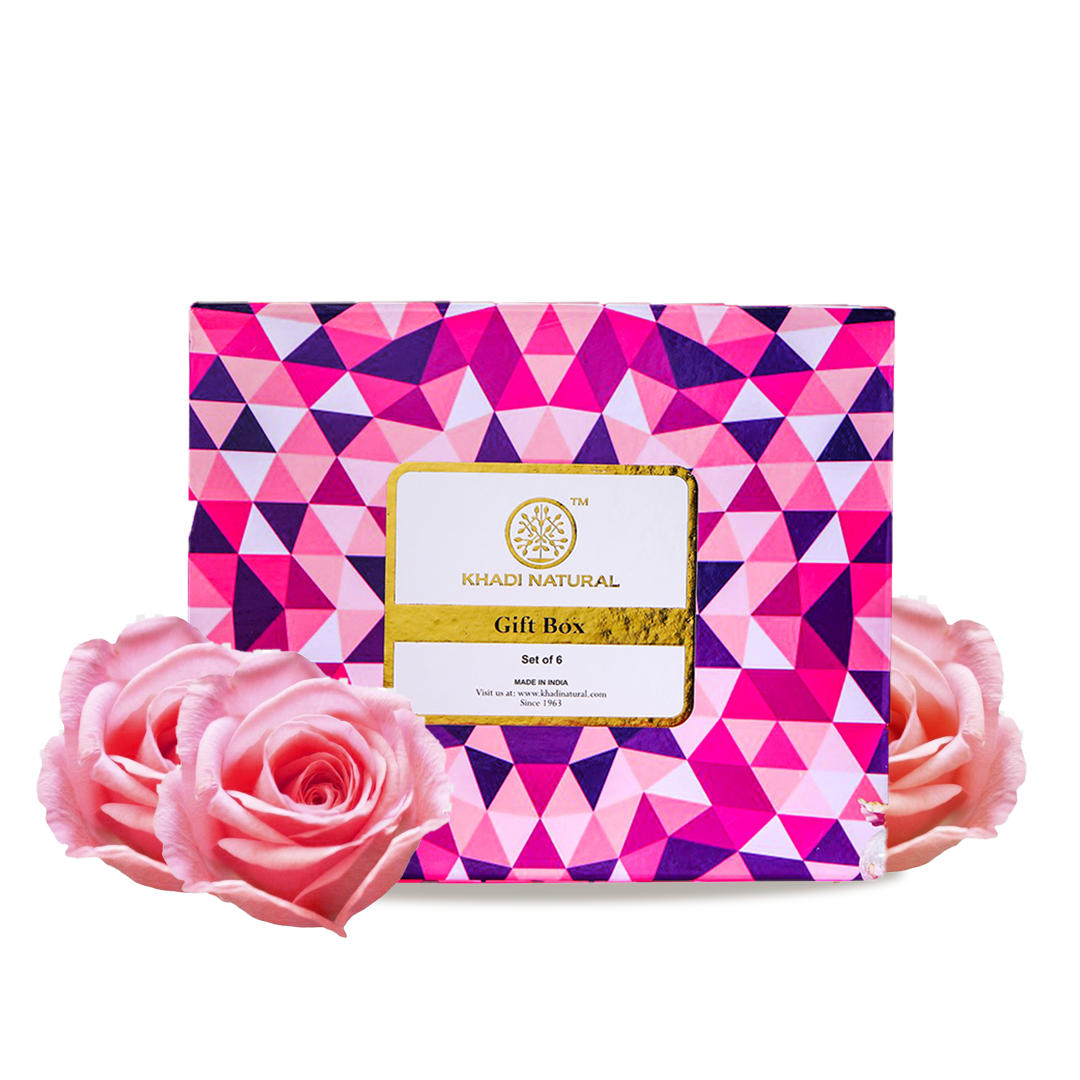 Khadi Natural Gift Box (Set Of 6)
Khadi Natural Gift Box (Set Of 6)
For Gifting
Good and useful product. Value for money
Maine es product apne liye nahi ma lekin jise ye mila wo bahut khush hai
Ye product jise mila o bahut khush hai
Excellent Products ! Excellent Delivery Experience !!
The products and the delivery experience was quite good. As a first time user of this site, I have become a big fan and would be ordering these gift kits and other products regularly.