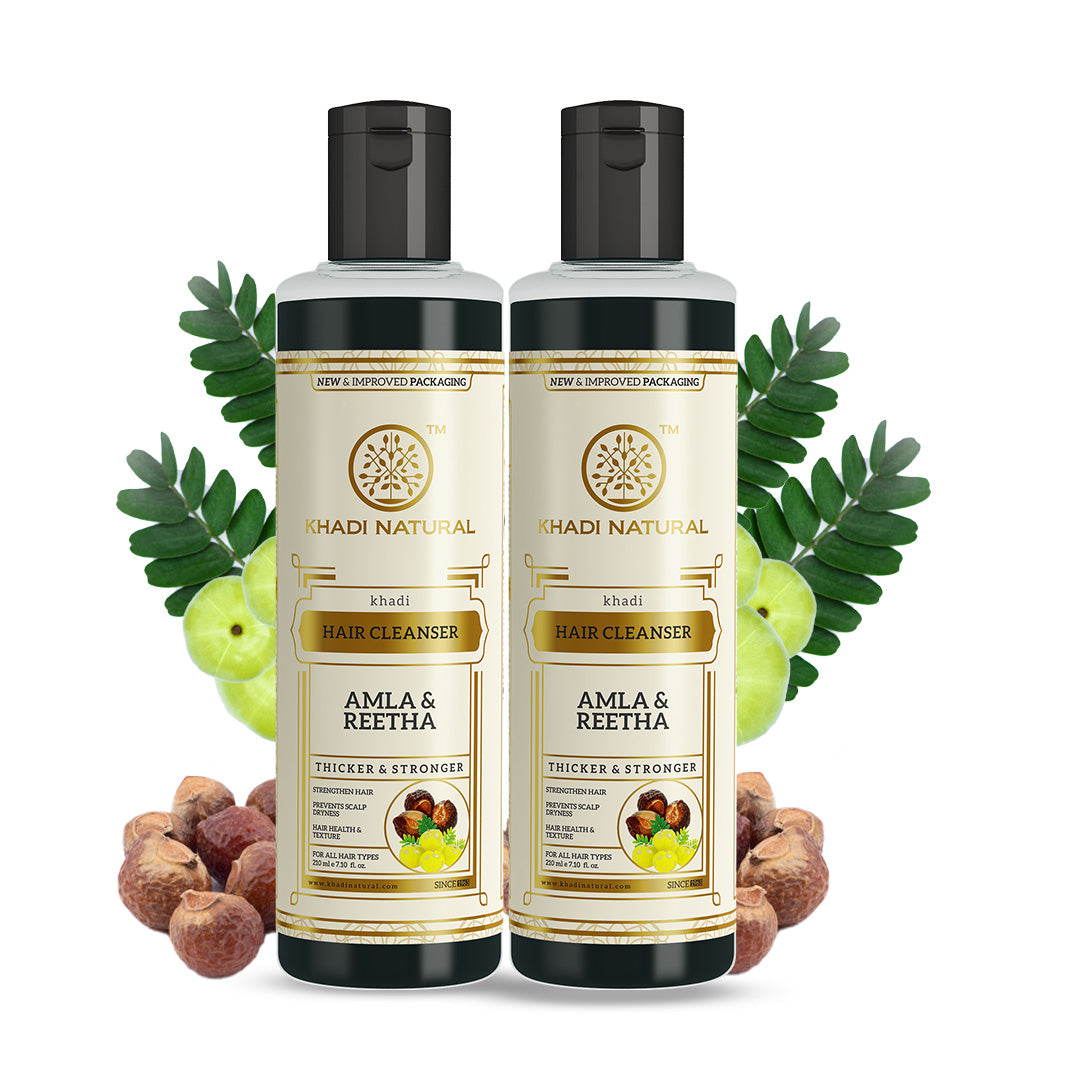 Khadi Natural Amla & Reetha Hair Cleanser - Pack of 2
Controls hair fall, Prevents premature greying of hair, Promotes hair growth
Amla & Reetha Hair Cleanser has been especially formulated with the goodness of Reetha & Amla that are known for their innumerable benefits in terms of scalp and hair care. Using this mild and gentle herbal cleanser on the hair, helps restrict hair fall, adds strength and volume to the hair, prevents the pre-mature greying of the hair, promotes effective hair growth and also addresses the issue of dandruff. Amla is known for its astringent, antibacterial, antioxidant qualities and being a natural source of Fatty acids, Vitamin C, Iron and Calcium, it helps fight scalp irritations and infections.
Disclaimer

The image is for representation purposes only. The packaging you receive might vary.
Choose options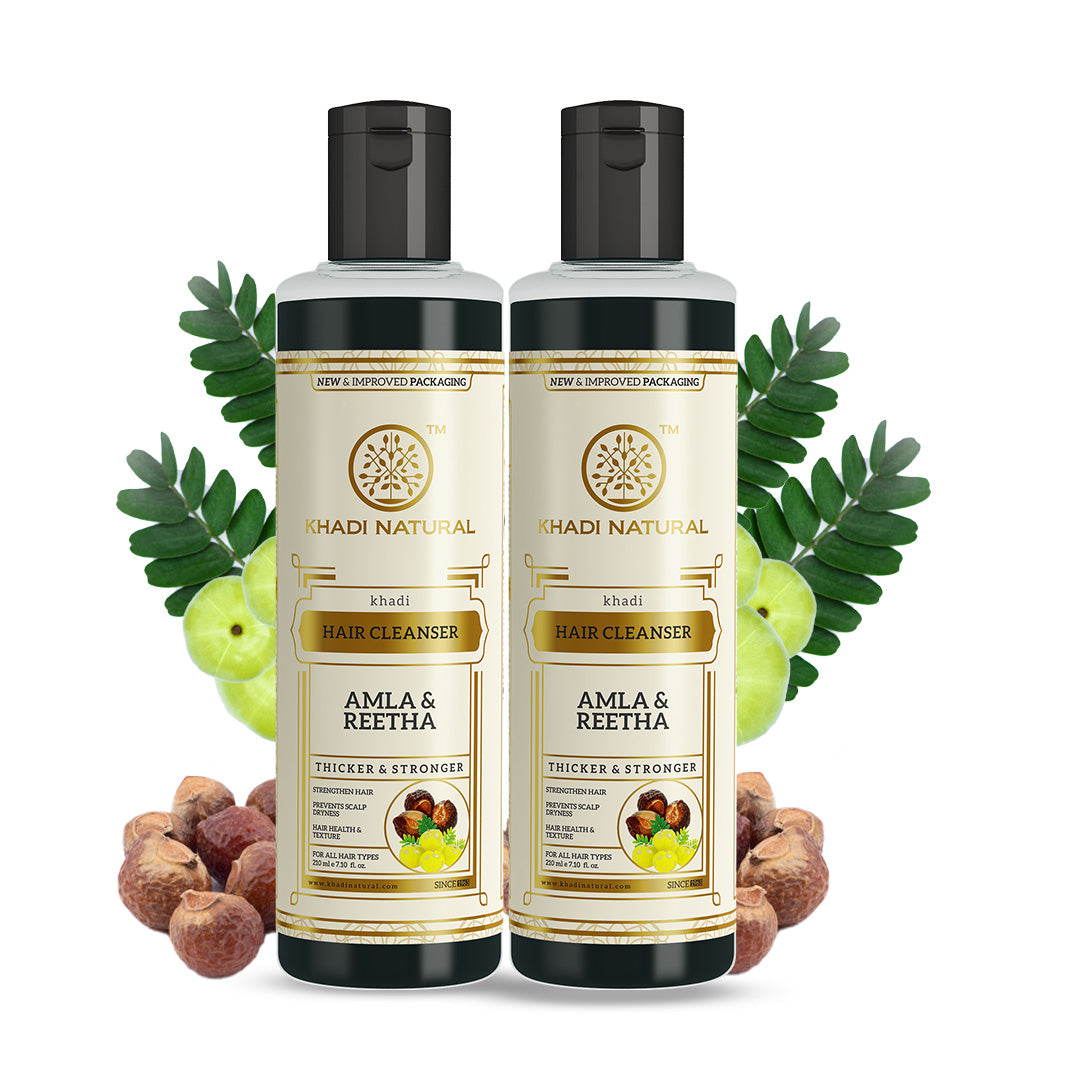 Always the best!
It is good cleanser and keeps scalp healthy works best with khadi conditioner. I have ben using the same product for more than 5 years. Highly recommended one.
Bottle cost &offers cost same
Why you are writing combo offer
Bottle cost 210/- combo is 420/-
Where is your khadi combo offer?
Bottle are leaking please check the product before delivering
Foam produce is enough to clean oiled scalp but not satisfied so that much from it
Better than those heavily chemical shampoos