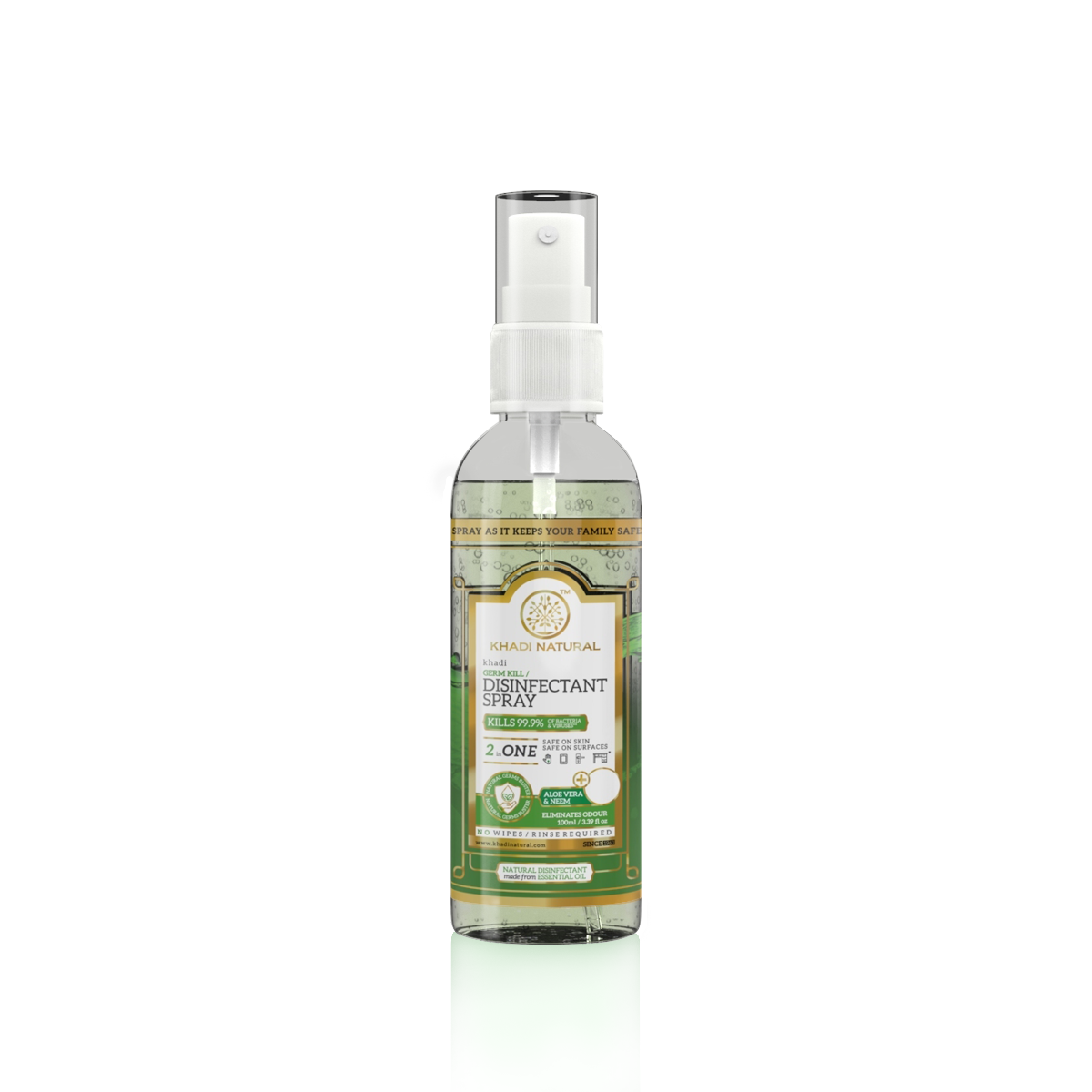 Khadi Natural Germ Kill/ Disinfectant Spray - 100ml
Khadi Natural Aloe Vera & Neem infused Disinfectant Spray Cleaner is a natural and organic disinfectant that can help protect your family from germs during cold and flu season. It can be used for various purposes like cleaning the cutting boards and kitchen counters while cooking and leaving a sweet fragrance.
Disclaimer

The image is for representation purposes only. The packaging you receive might vary.
Choose options