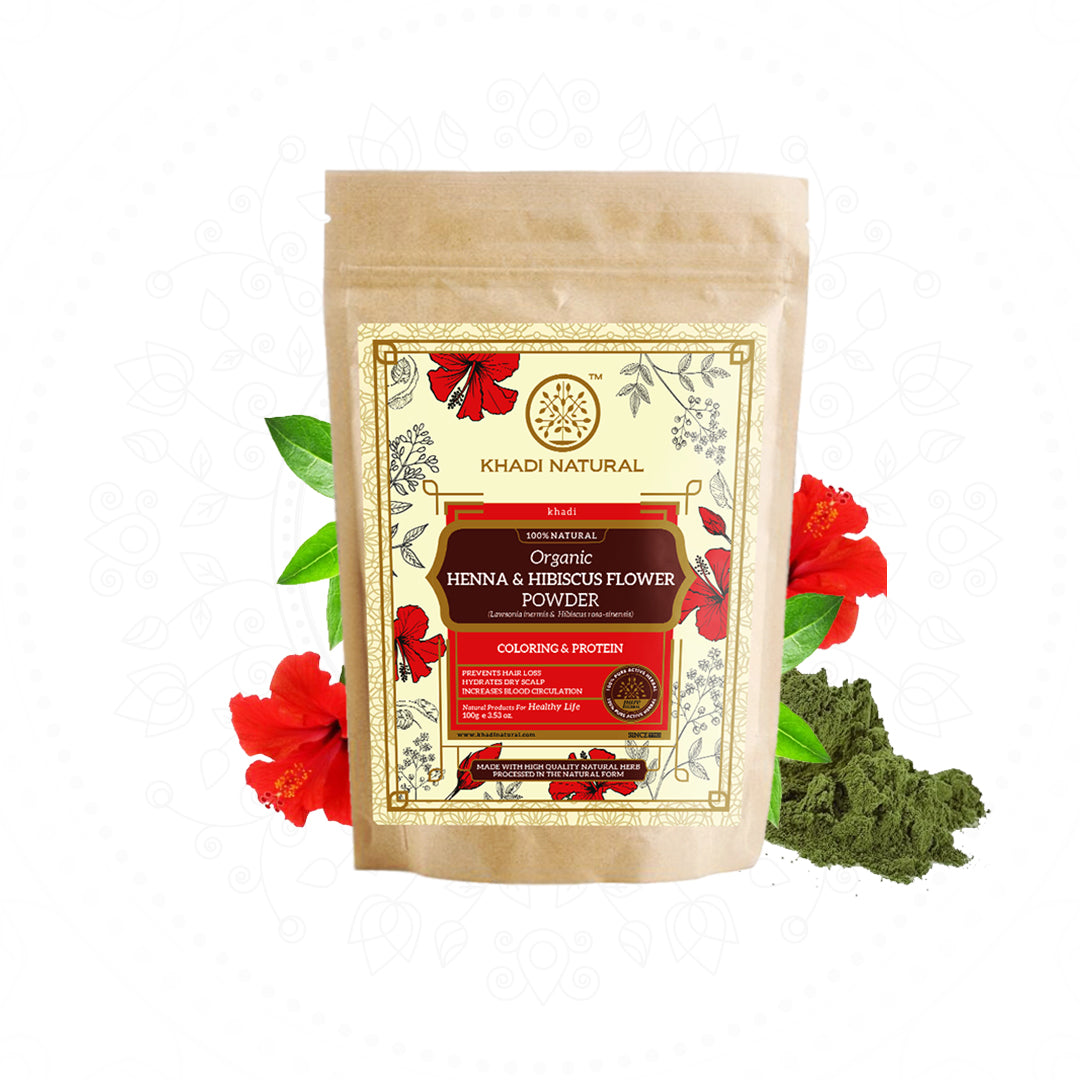 Organic Henna & Hibiscus Flower Powder - 100% Natural-100 g
Stimulating new hair growth, Prevents hair loss and balding, Natural colour
Organic Henna & Hibiscus Flower Powder is a unique combination of hibiscus and henna that prevents hair loss and balding while also stimulating new hair growth. With Henna & Hibiscus Powder indulge in pure bliss as Hibiscus calms, heals, and hydrates your scalp with its cooling characteristics.
USP Per gm : Rs 2.99
Disclaimer

The image is for representation purposes only. The packaging you receive might vary.
Product Dimensions
Choose options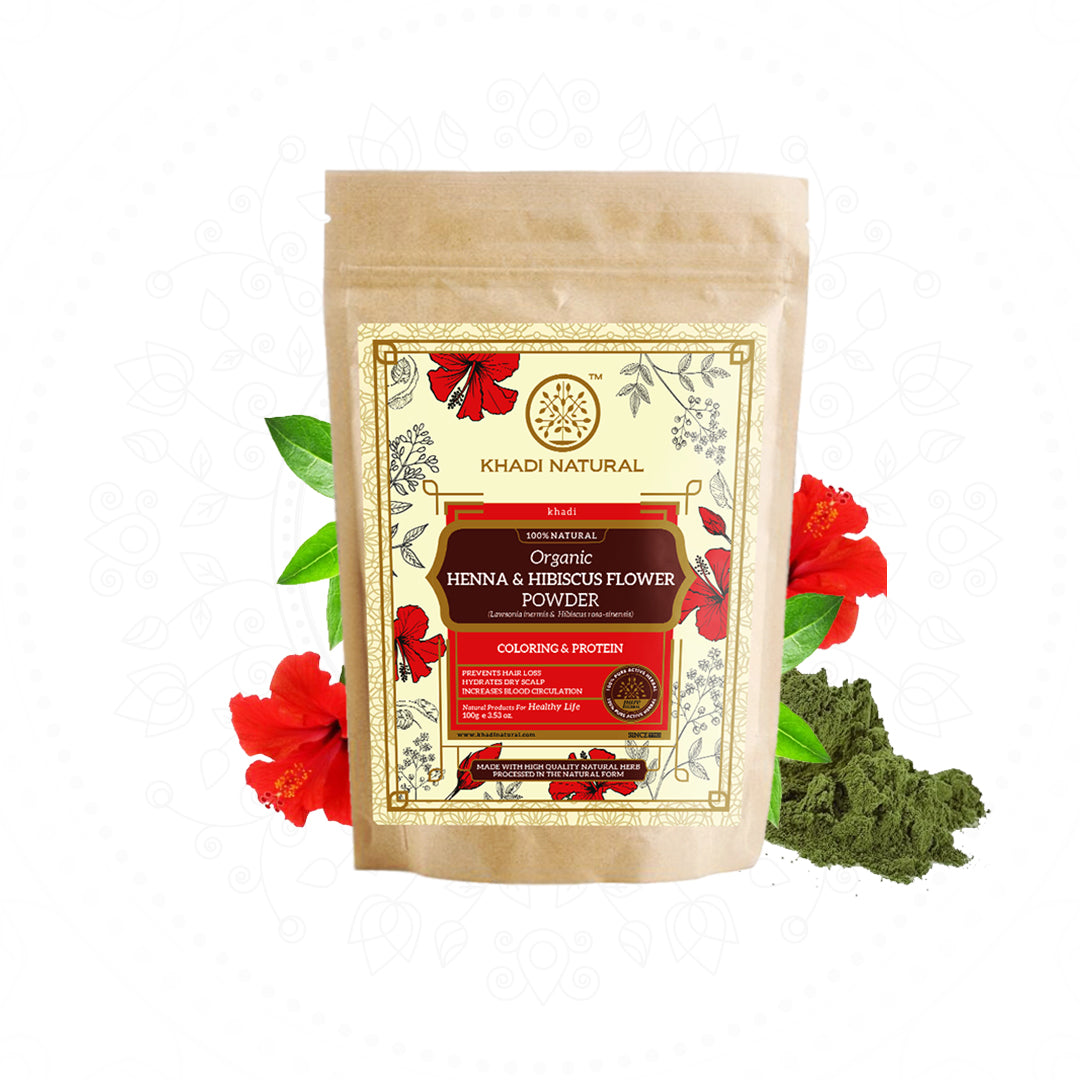 100% Organic Heena (Lawsonia inermis) & Hibiscus Flower (Hibiscusrosa-sinensis) Powder

100% Organic Heena (Lawsonia inermis) & Hibiscus Flower (Hibiscusrosa-sinensis) Powder

(FOR HAIR) : Make a paste with the required Henna & Hibiscus Flower Organic Powder in a bowl with the appropriate amount of water. Apply the paste to your hair. Spread it to the roots of your hair fast and evenly. Allow for drying time of 15-20 minutes. Rinse well under running water

(FOR HAIR) : Make a paste with the required Henna & Hibiscus Flower Organic Powder in a bowl with the appropriate amount of water. Apply the paste to your hair. Spread it to the roots of your hair fast and evenly. Allow for drying time of 15-20 minutes. Rinse well under running water

Organic Henna & Hibiscus Flower Powder - 100% Natural-100 g
Organic Henna & Hibiscus Flower Powder - 100% Natural