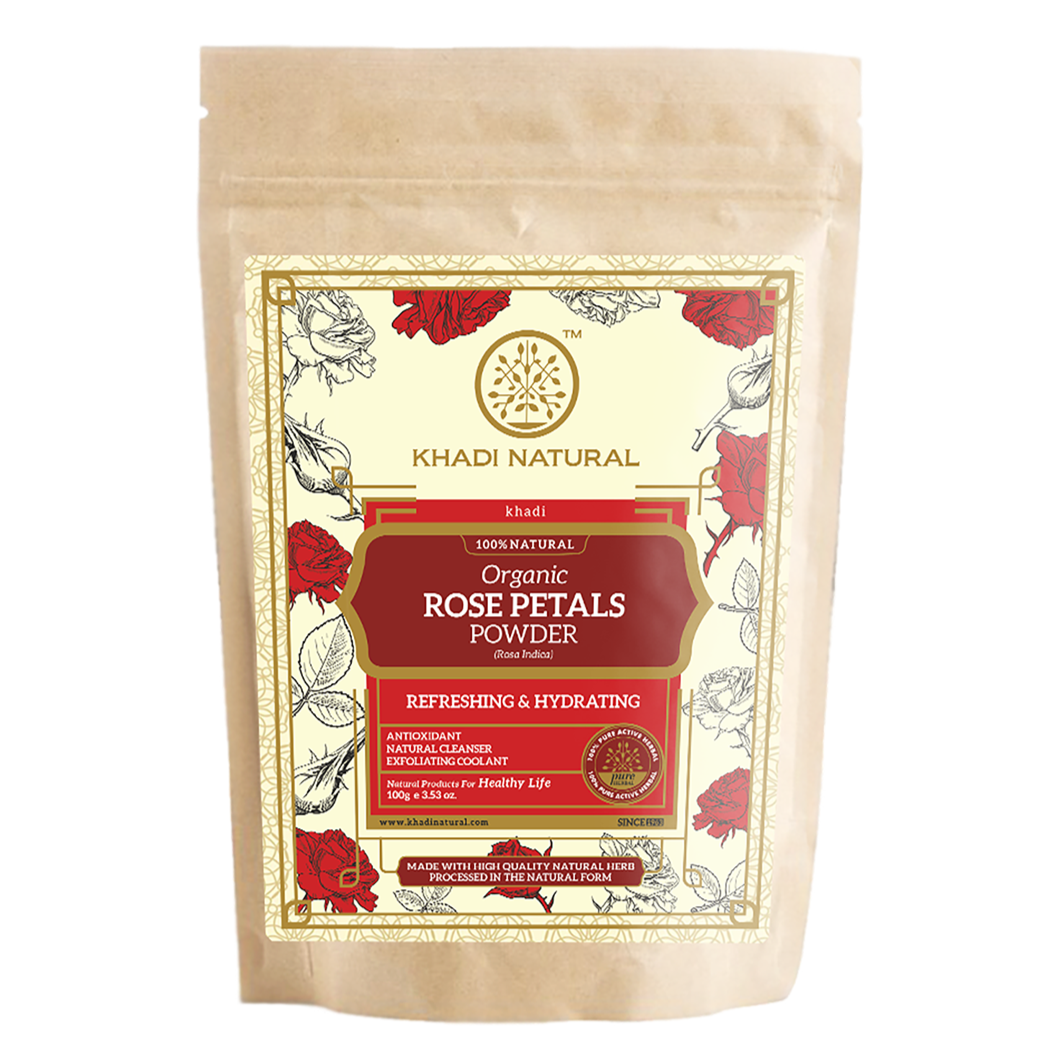 Organic Rose Petals Powder - 100% Natural-100 g
Strengthens hair, Stimulating hair Growth, Natural color
Organic Rose Petals Powder is 100% Natural, Cruelty-Free, Vegan, and free from chemical additives. When rose petals are dried, they don't retain pink color, because of which the Rose Petals Organic Powder comes in brownish color.
USP Per gm : Rs 2.99
Disclaimer

The image is for representation purposes only. The packaging you receive might vary.
Product Dimensions
Choose options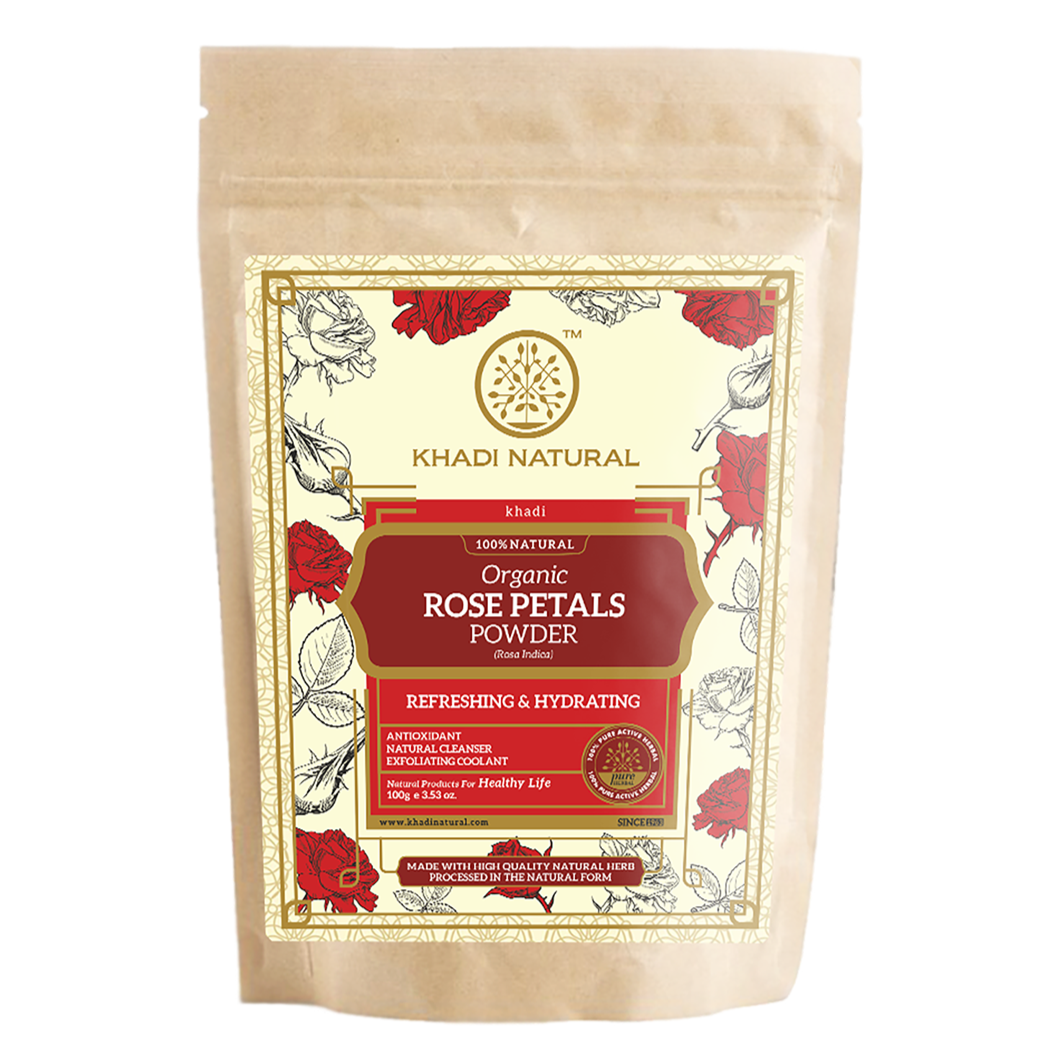 100% Organic Rose Petals (Rosa indica) Powder

100% Organic Rose Petals (Rosa indica) Powder

(FOR SKIN) : Combine 4 tbsp of rose petals powder, milk, and 2 tbsp of water. Put in five drops of castor oil and prepare a mask. Apply it and allow it to dry on your face. Wash it with fresh water

(FOR SKIN) : Combine 4 tbsp of rose petals powder, milk, and 2 tbsp of water. Put in five drops of castor oil and prepare a mask. Apply it and allow it to dry on your face. Wash it with fresh water