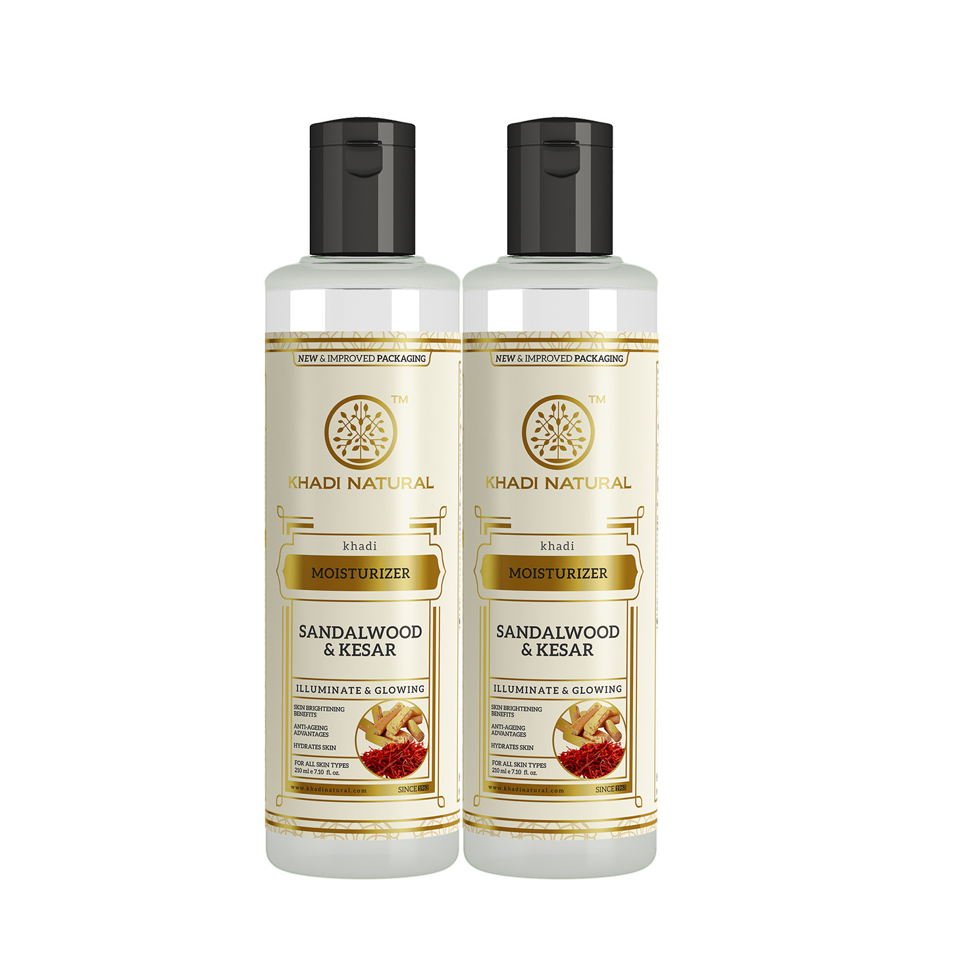 Khadi Natural Sandalwood and kesar Moisturizer- pack of 2
Help brighten the complexion, Repairs skin dryness, Light weight moisturizer
Sandalwood & Kesar Moisturizer comes with the goodness of Sandalwood & Kesar along with other rare and certified components like, Sesame oil, Wheatgerm oil, coconut oil etc. Makes for this gentle yet powerful herbal moisturizer which can be used on a daily basis. The essential goodness of the ingredients caters to the proper nourishment of the skin while hydrating it and nourishing it to the core. The daily use of this light weight moisturizer can help brighten the complexion in an effective way by doing away with marks, spots and blemishes. It repairs skin dryness, dullness & damage owing to its healing properties.
Disclaimer

The image is for representation purposes only. The packaging you receive might vary.
Choose options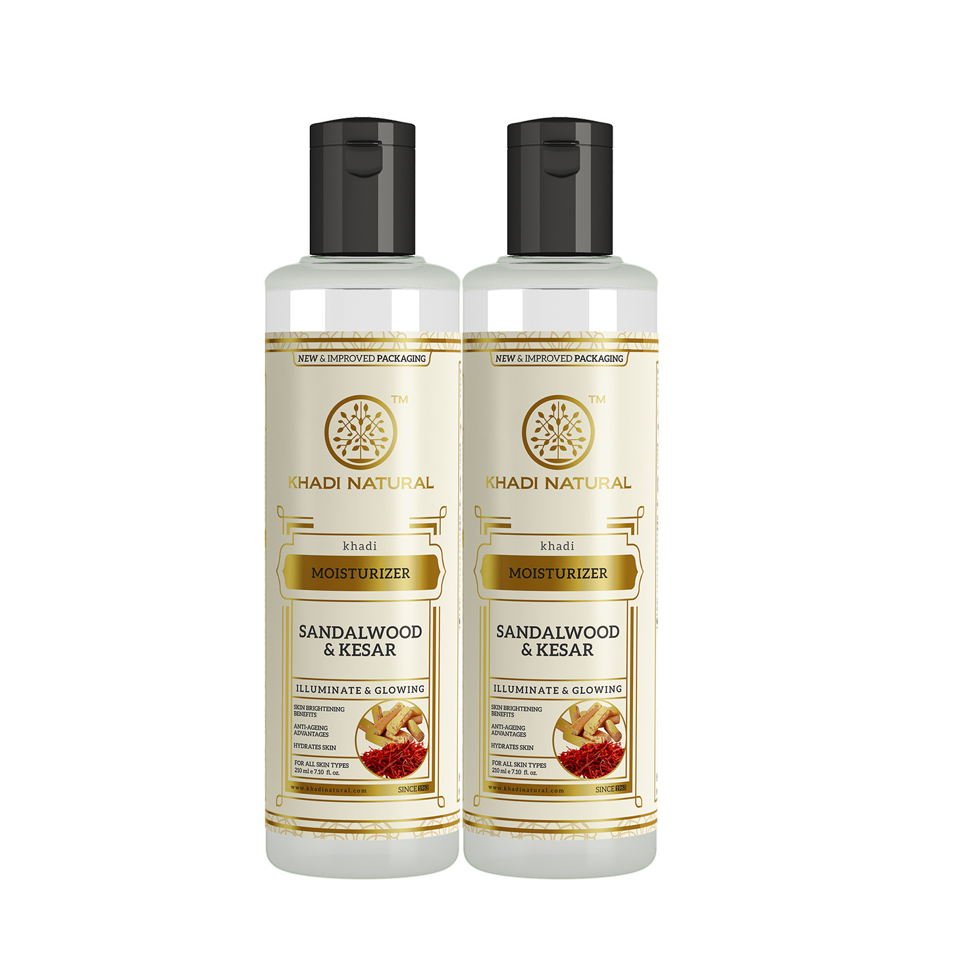 Khadi Natural Sandalwood and kesar Moisturizer- pack of 2
Great product
The texture, quantity, price & quality are all exceptionally good. I have ordered 6 of these already and have gifted to various individuals. Everyone has liked the product so far.